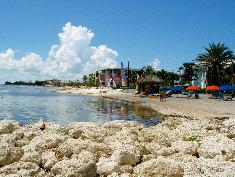 Smathers Beach
Directly downstairs from the 1800 Atlantic Complex is the largest beach on Key West, Smathers Beach (portion of beach pictured on right with 1800 Atlantic behind it). With a Half mile stretch of sandy man-made beach, including Restrooms, concession stands, chair rentals, bike paths, picnic tables, volleyball nets, watersports rentals, parasailing, and windsurfing. Smather's beach provides a close and relaxing escape to relax and have fun.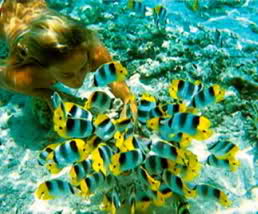 Snorkeling and Diving
One of Key West's most popular attractions is the crystal blue waters surrounding the island paradise. The waters house over thousands of reefs and shipwrecks to view. There are several boat charters or boat rentals that allow you to see the under water world like you've never seen before.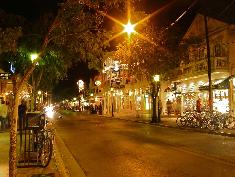 Duval Street
Less than 2 miles away from the 1800 Atlantic Complex is the World-Famous Duval Street. In the day there's hundreds of shops, art galleries, and restaurants to explore. At night (and in the day) there are a large selection of bars and night clubs to chose from.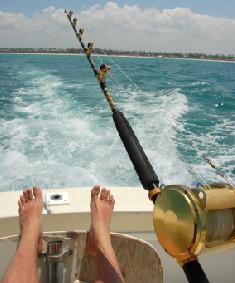 Fishing
Many of the fun activities Key west offers is fishing. From bridges, boat charters, beaches, and the deep sea you can virtually fish any where on or off the island. Whether its for sport or relaxing, you're sure to have fun.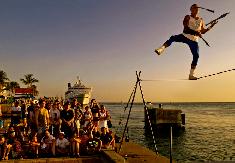 Mallory Square
The center of Key West's historic waterfront, Mallory Squares stages the famous Key West sunset celebration. Historic Mallory Squares and the city of Key West both had their beginning along this deep harbor waterfront. You will find exciting attractions, unparalleled shopping, the Key West historic sculpture garden and of course, every evening, the famous sunset celebration.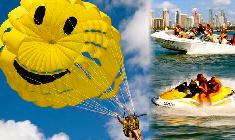 Water Sports
Jet Skis, Parasailing, Speed Boat Rides, Water Skiing, and Tubing are just some of the many water sports offered in Key West.